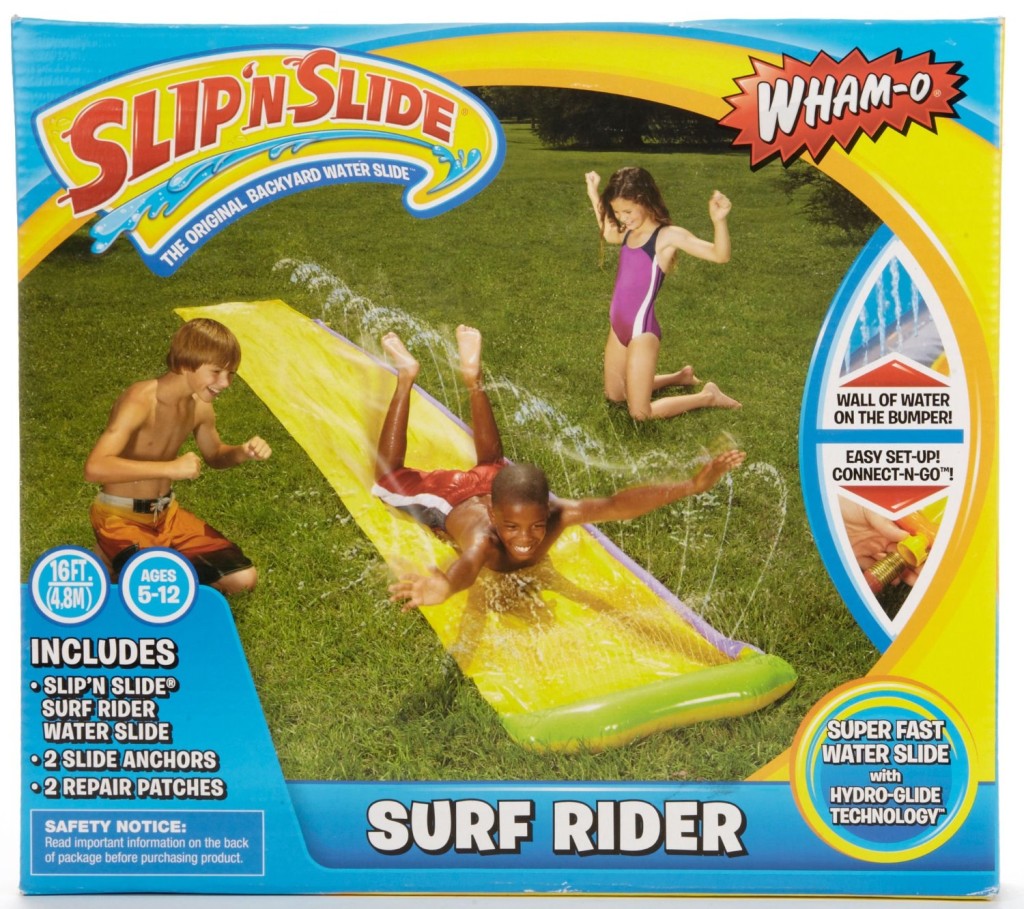 Oh, the lazy days of summer! When I was a little kid growing up in Southern California, there wasn't a summer that we didn't have a Slip 'n Slide. Back in the day, the Slip 'n Slide just consisted of a yellow strip of plastic that could be attached to the hose and staked into the ground. Since that time, Slip 'n Slide has expanded their offerings to include not only plain slides but slides that include landing pools, themes, and double lanes.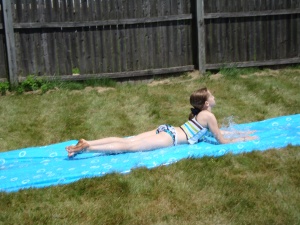 Slip 'n Slide was first introduced in 1961 by Wham-O after being invented by Robert Carrier. There are different competitors that make different versions still based on the original concept. We have tried various styles over the years, but still come back to the original straight piece of plastic!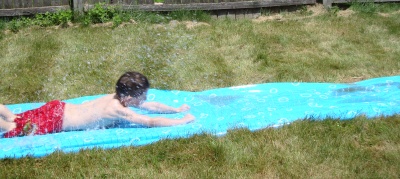 While there are safety issues regarding this toy (it is not recommended for use for older teens and adults), using the slide properly is a great way for kids to spend the afternoon. Plus, the basic Slip 'N Slide is very affordable. I suggest moving the slide daily to prevent your grass from becoming worn out in one particular spot.
Staying cool in the summer is a high priority for my kids and this is one way that they accomplish that task. On hot and humid days, the Slip 'N Slide makes for the perfect activity!