The other day I was in New York City participating in the Duane Reade All Star Week MLB Fan Fest. Duane Reade was giving out tickets to the All Star Week events held at Citi Field right outside the MLB Fan Cave. Although I love Major League Baseball (Go Dodgers!), I had never heard of the Fan Cave.
What is the MLB Fan Cave?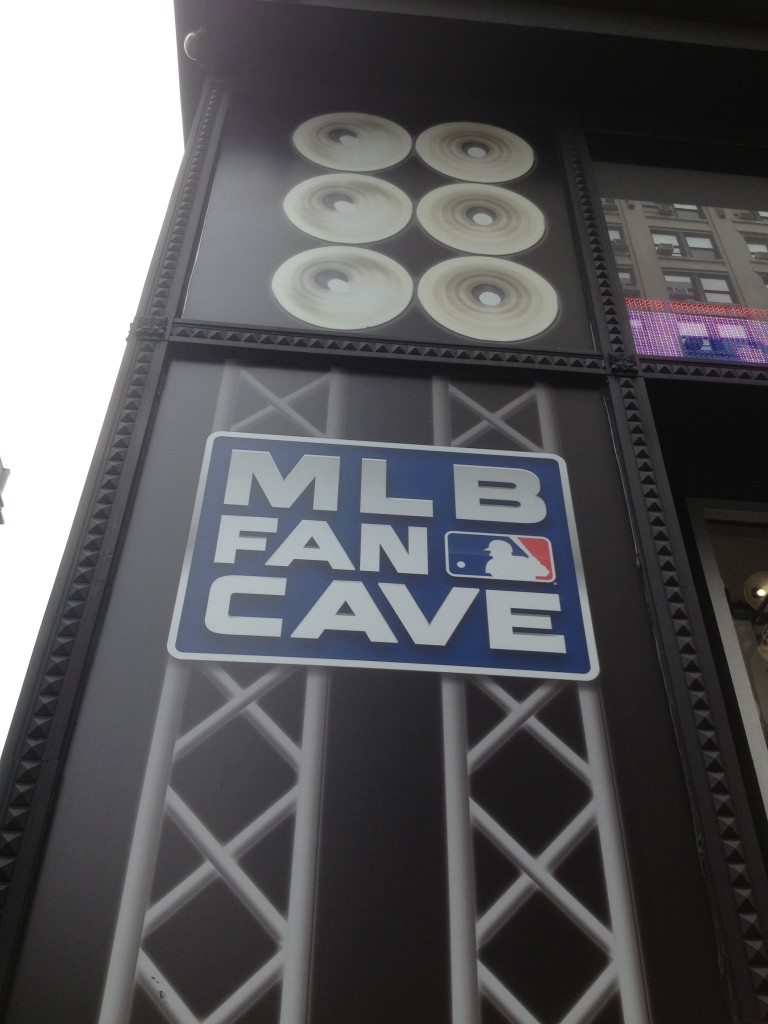 The MLB Fan Cave is located at 4th Street and Broadway in New York City. This is the third season of the Fan Cave where nine dwellers enter the cave at the beginning of Major League Baseball season with the goal of watching all 2,430 MLB games! Contestants are chosen from MLB fans across the country (and Canada). The contestants, nicknamed Cave Dwellers, spend a lot of time in the Fan Cave hosting fan events, concerts, meeting with MLB players and celebrities and taking in everything baseball! They chronicle their journey online with videos, blogs and social media. At the end of the season, one Cave Dweller will be crowned the victor!
The Tour
Tours are available at the MLB Fan Cave (check the schedule for times and dates). Since I was right there, I decided a tour would be the perfect ending to this event.
Our tour guides were Cave Dwellers April and Aaron. They explained the layout of the cave and how they felt about being chosen to be a Cave Dweller (they both were really excited)! April is from Canada and in a Toronto Blue Jays Fan and Aaron is from my home state of California and worships the Dodgers.
Here is a peek into what is in the Fan Cave. Thanks April and Aaron for a great tour!