Welcome to another day of Christmas everyday! For this post I will show you a craft I did recently made out of buttons! This is a cute craft that you can do with kids of any age. I really enjoyed this craft and I will probably make more button ornaments, maybe a santa or an elf would be cute too!
The supplies:
1. Scissors
2. Ribbon or fabric for scarf
3. String
4. White buttons of various sizes (about 7-10 depending on the desired size of snowman)
5. One red button
6. 3-5 Black buttons (depending on how tall you want the hat)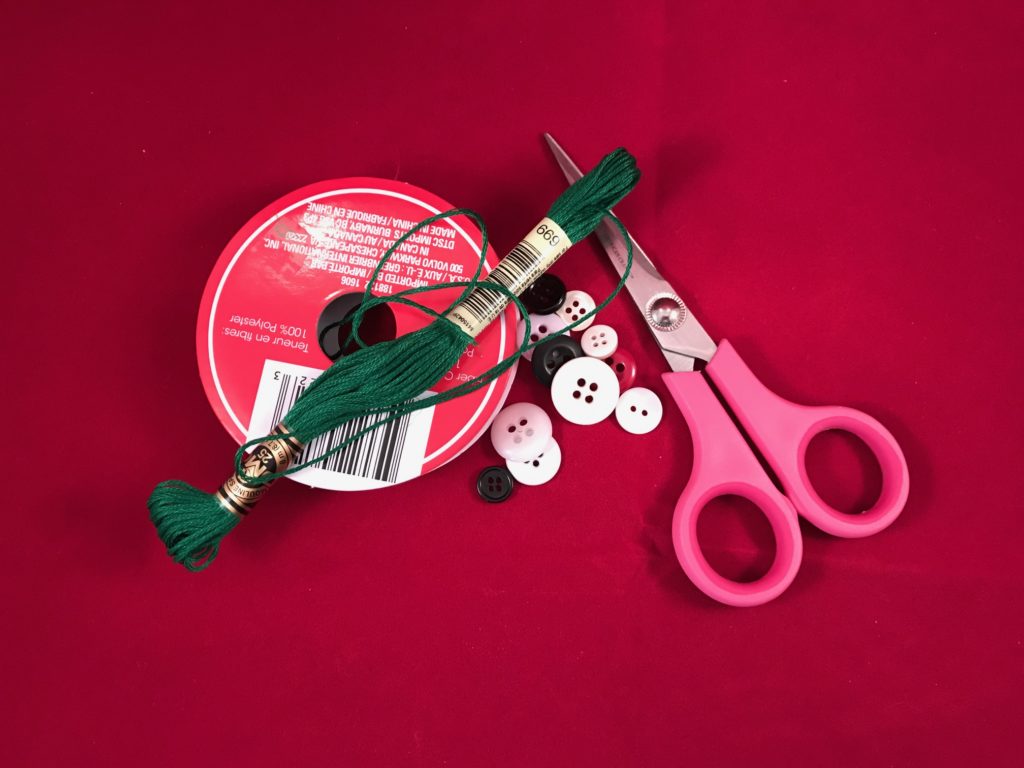 Here is the finished project, I wish I could have taken more pictures so you can visualize it but this craft is super easy and is pretty easy to figure out!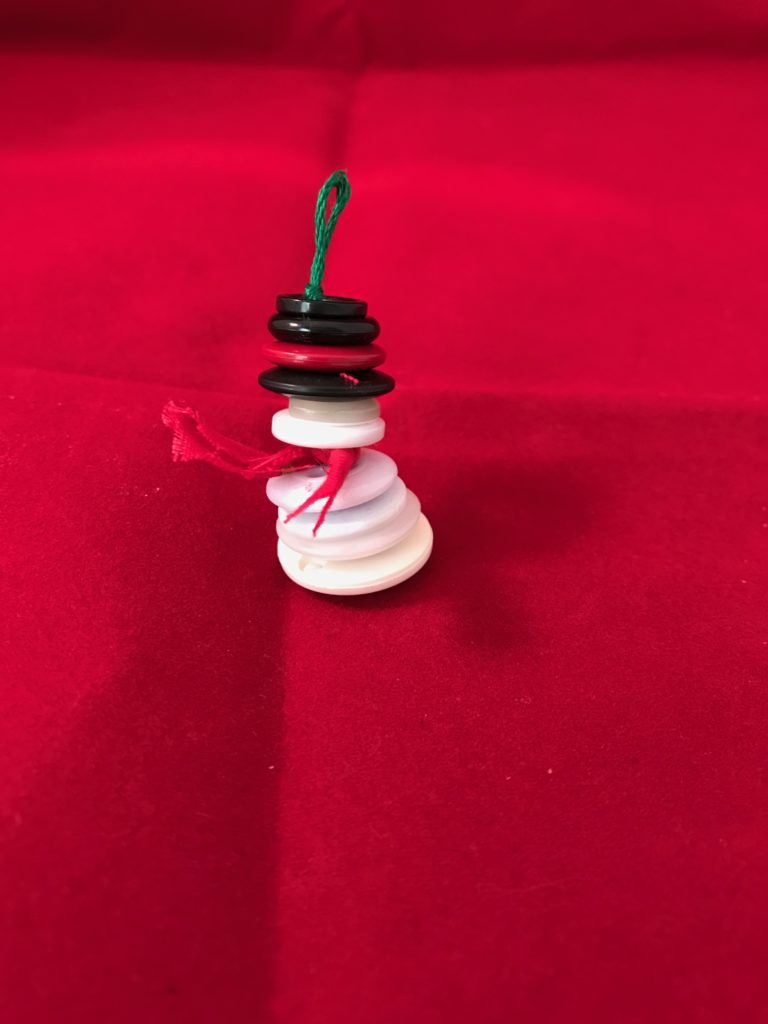 I started by putting the buttons in the order that I want. Then I grabbed my string and threaded it through the buttons in the proper order from the bottom up (base of snowman to hat).
Once the string is threaded through one of the hole on each of the buttons, I went back and threaded it the opposite direction.
Make sure to thread the string all through the same hole on the 2nd threading so that it isn't twisted. Once that is done you can pull on the string at the top of the hat and make a loop by making a knot and then tie it at the base of the snowman but don't make it too tight because you have to add a scarf!
For the scarf, I know it shows a ribbon roll in the supplies picture, but I ended up going with some extra red fabric I had lying around. I just cut a thin strip and tied it around the neck of the snowman.
It is a smaller ornament but is perfect if you have a small tree! You can also make it bigger by using bigger buttons! Have fun!
Stay tuned for more Christmas fun!