I was asked to review this product, Dog Treat Bag, by Secret of Happy Pets. They asked me to give my honest review in exchange for sending me the product for free!
This is a great item for dog owners! This Dog Treat Bag is really easy to use and comes with a fanny pack strap and an over-the-shoulder carrying strap. It also has a poop bag dispenser, a zipper pouch, a mesh pouch, a key ring for your training clicker or your keys, a metal clip, and a large pouch that is able to be closed with a string and adjustable toggle!
This bag has great storage capabilities and makes it much easier to carry all of your and your dog's belongings when going to the park or just out for a walk. You can also use the large pouch with the adjustable toggle string to hold the used bags while on a walk, You can tie up the bag with waste in it and then place it in the pouch and tie it closed, so that you wont be holding a bag of poop in your hands for the entire time you are out with your dog!
Here are some pictures and video of the bag! (My sister offered to be the model)
Using the over-the-shoulder strap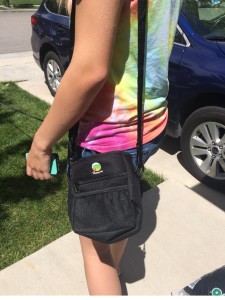 View of the bag dispenser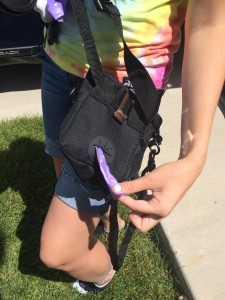 Toy in the mesh pouch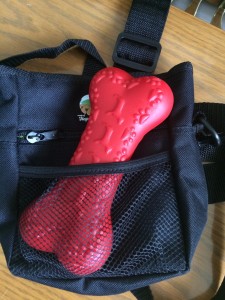 Toy in the large pouch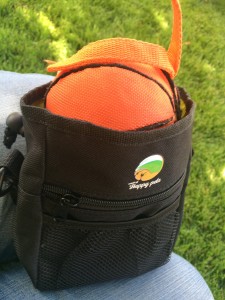 The video shows an example of using the bag dispenser and using the large pouch to hold the bag while going on a walk. Here is the video:

You can purchase this item on Amazon. Here is the link:
https://www.amazon.com/Dog-Treat-Mesh-Pouch-Training/dp/B01FYBQI6O
#DogTreatBag