Halloween is over and now you have a whole bucket full of leftover Halloween candy. While at first, this seems like heaven, it becomes old really quickly! Just the sight of miniature candy bars makes my stomach go into knots. What do you do with leftover Halloween candy? Here are a few quick ideas:
The Trashcan is your friend! Throw away half of the candy. You will feel better later.
Take it to work. Coworkers love all those sweets, don't they?
Freeze it. I find that I can use Butterfingers, M&Ms and other chocolate candies in desserts or milkshakes and sundaes throughout the year.
Make it healthier. Mix small candies with nuts, dried fruit, raisins and more to make a trail mix.
Save it for Thanksgiving. Put out some pretty jars and containers and put your candies out for your guests.
Store some in your car. Every so often, we need a quick pick me up when we are out running errands, attending soccer games or other events.
Decorate a Gingerbread House. Save appropriate candy for decorations of a gingerbread house.
Winter Birthday? Save some candy for a pinata for a birthday party.
Make a new dessert. Try this Candy Chocolate Cream Pie – it's delicious!
Candy Chocolate Cream Pie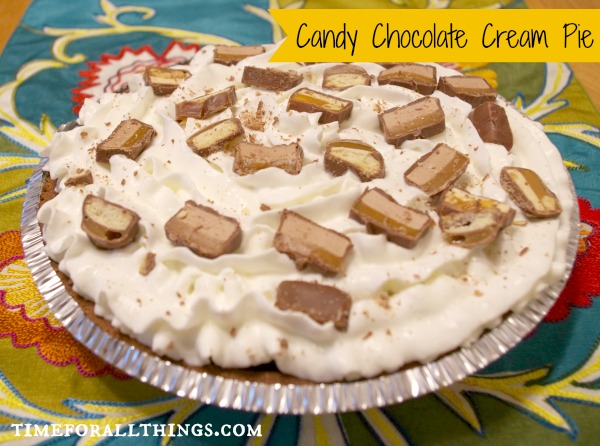 I made this pie the easy way, however, you can make a homemade chocolate cream pie and get the same results.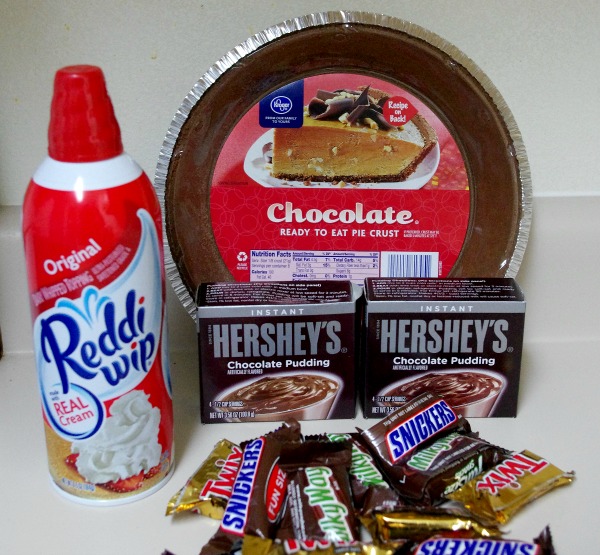 Ingredients:
2 packages of instant chocolate pudding mix (you will follow the pie directions)
Milk (follow the directions on the pudding mix box for a pie)
Whipped Cream
Chocolate Crumb Pie Shell
About 10-20 of miniature candy bars
Instructions:
Take about 15 of the miniature candy bars and chop them into smaller pieces.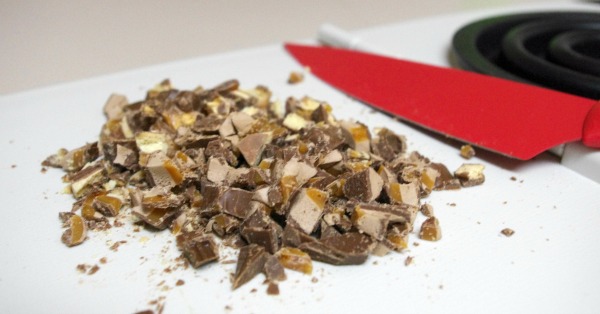 Place the cut up candy in the bottom of the pie shell.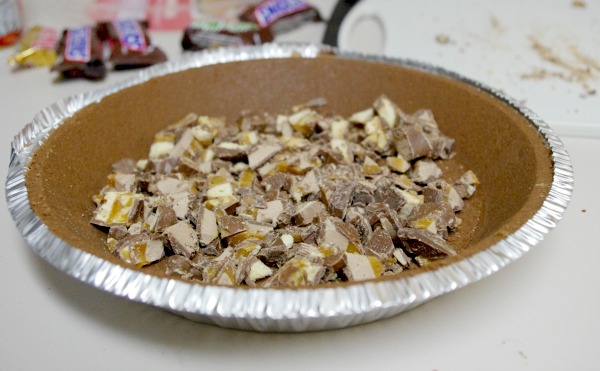 Make the chocolate pudding mix according to the pie directions. Fold into the pie shell.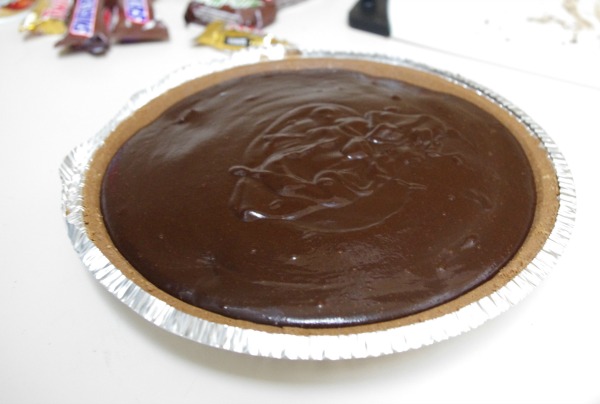 Refrigerate for at least three hours.
Take the remaining candy bars and cut into about 6 slices each.
Whip the cream (or use a can of whipped cream) and put on top of the pie. Arrange the chocolate candy bar pieces on top of the whipped cream.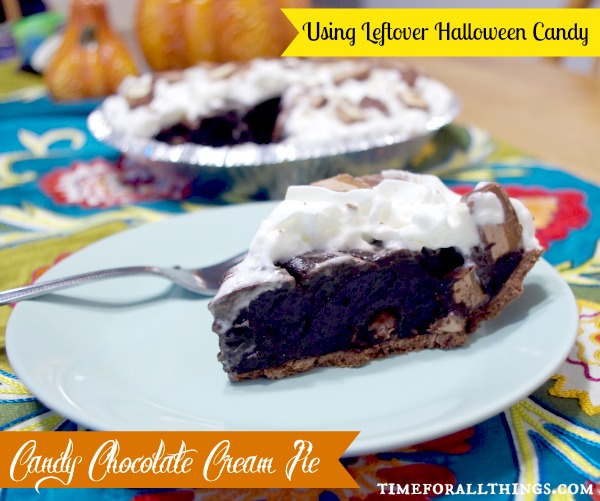 Easy and quick and so delicious.