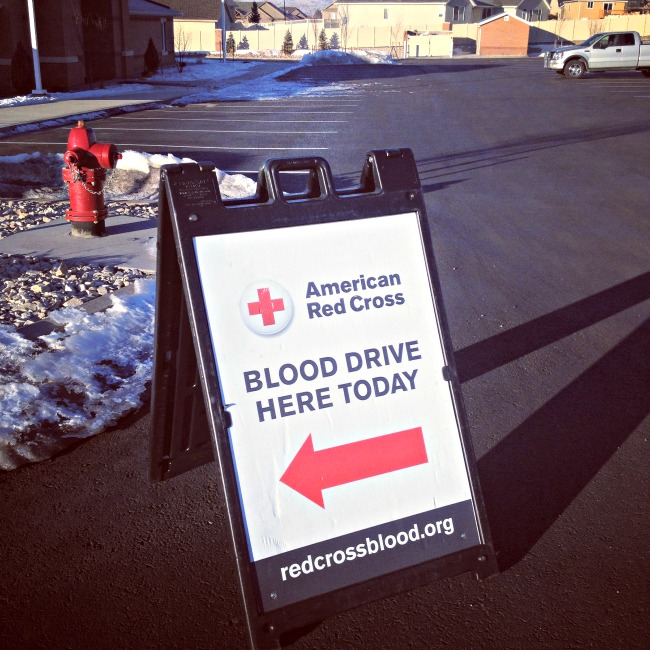 Last Saturday I had the opportunity to participate in my first blood drive. In the past I have tried to give blood, but I usually come up a little anemic. This time, I passed the test!  I have a requested blood type (O-), so I know it is important to donate.
The Red Cross set up a donation station at our local church building.  Before you are able to give blood, there is a screening process. This screening process is used to determine if there are risk factors that might prevent you from giving blood. Please be honest!  Next, your blood pressure is tested as well as the iron content of your blood (they will prick your finger!). Finally, you are taken to one of the gurneys where they insert a needle (not gonna lie here, it does hurt) and the blood starts flowing! After the blood donation, you will be given juice and cookies and asked to rest for 10-15 minutes.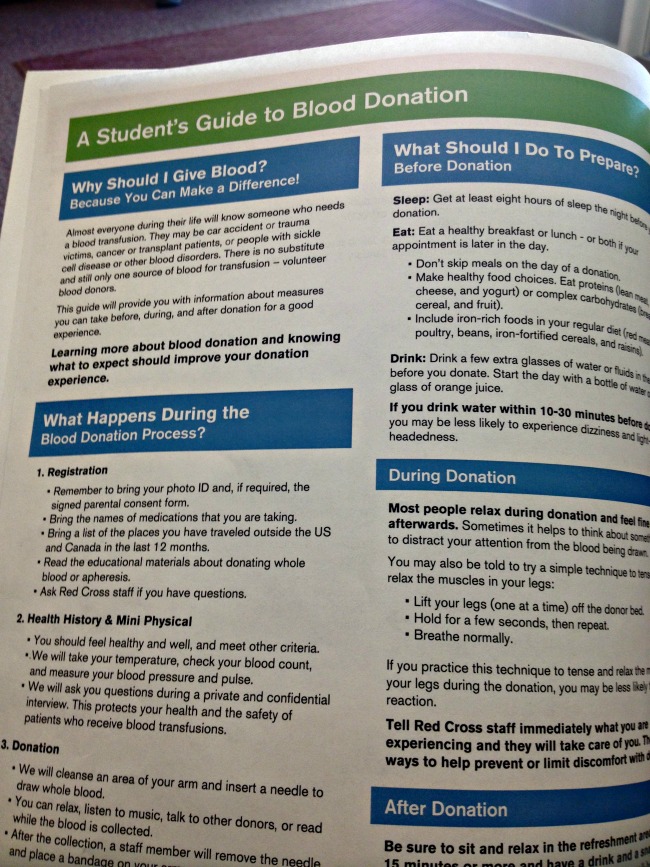 If you want to have the best experience possible, remember these tips before you donate:
Before You Donate
Drink plenty of fluids the day before and day of your donation.

In the week before your donation, eat plenty of iron rich foods.
Bring your list of medications and an ID with you when you donate.
Wear something comfortable and relax!
After You Donate
You will be giving a snack and you should wait at least 10-15 minutes before resuming regular activity.

Drink additional water throughout the day.
Avoid heavy lifting or exercise that day.
Your blood donation may be used to help up to three people who are in need! Learn more about blood donation at RedCross.org.