I just recently reviewed a new product from Dynamic Shape. The product is called Exercise Gliding Discs and you can find them on Amazon for $15.94. I received these Exercise Gliding Discs discounted for my honest review.
These discs are great for core and lower body and even upper body exercise! When I got the discs in the mail I got them in a nice nylon carrying bag. The discs are well made and not made with cheap material. The discs are made to work on hardwood and on carpeting. I recommend sweeping before using the disc with a hardwood floor or they will get pretty dirty. For hardwood flooring you put the foam side down and when you are on carpeting you put the foam side up.  I watched the videos on how to use them in exercise, which can be found on youtube. There are a few exercises in the videos that were demonstrated that I personally think would be better off done without the discs, but the majority of the exercises were great and even enhanced the intensity of the exercise! I wrote down the exercises that I did that I felt the exercise discs worked the best with. They are:
Dynamic Squats
Mountain Climbers
Plank Tucks
Burpees
Plate Push
Curtsy Lunges
Heel Glides
Toe Pushes
Pike Tuck
Push-up Side Glides
Dynamic Push-ups
If you are not familiar with these exercises, they are demonstrated in the videos that can be found on youtube. I also took a few pictures to show what the discs looks like and what a couple of the exercises look like.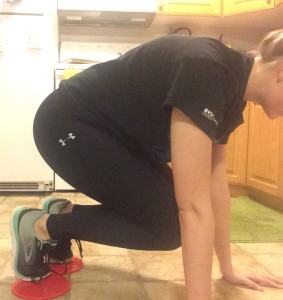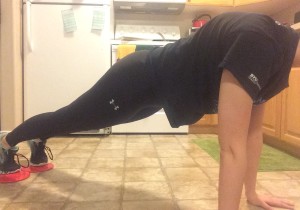 I will definitely be using these in my workout routines and I will definitely be recommending them to friends!
#DYNAMICSHAPE