I was browsing the aisles of Porter's (a craft store near me) when I saw the cutest DIY project that I had to do and now that I have to share!
What you will need:
A Wood Memory Box
A Sheet of Decorative Paper
Paint
Paint Brush
Scissors
Tape
"Keep Calm and Travel On" Sticker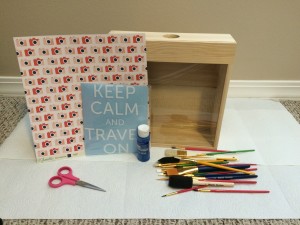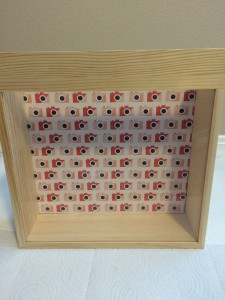 The first thing I did was measure, cut and tape the decorative paper I chose to fit in the back panel of the memory box.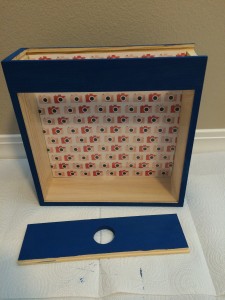 Then I painted the box with some left over blue paint I had from a previous project. I put about 2-3 thin layers of paint and I let it dry for about 30 minutes.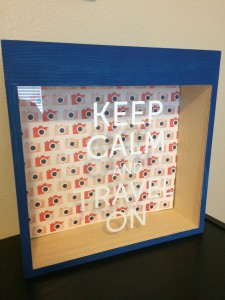 After the paint dried I put the "Keep Calm and Travel On" sticker centered on the glass.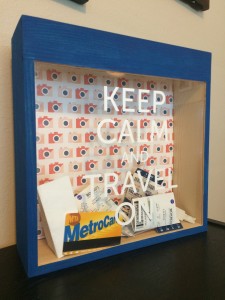 The finished product! I put some plane tickets to NJ, Disney tickets, BYU football tickets, Metro Subway cards and whatever else I had from previous trips into the new travel box. And now whenever me and my husband go on a new trip, we have a place to keep memories of where we have been!