Welcome to Day 3 of The 30 days of Christmas with yours truly and The Shopping Duck!
Christmas wreaths are a staple for the Christmas season, but unfortunately they can be really expensive. I decided that instead of buying a Christmas wreath that I would make one this year that I could use for the future. I looked for some ideas on Pinterest and found so many great ideas but the wreath that I liked the most was a holly berry wreath. I think this wreath is really beautiful and classy and I love the vibrant red and green colors. This wreath was super easy to make and I think it turned out really cute!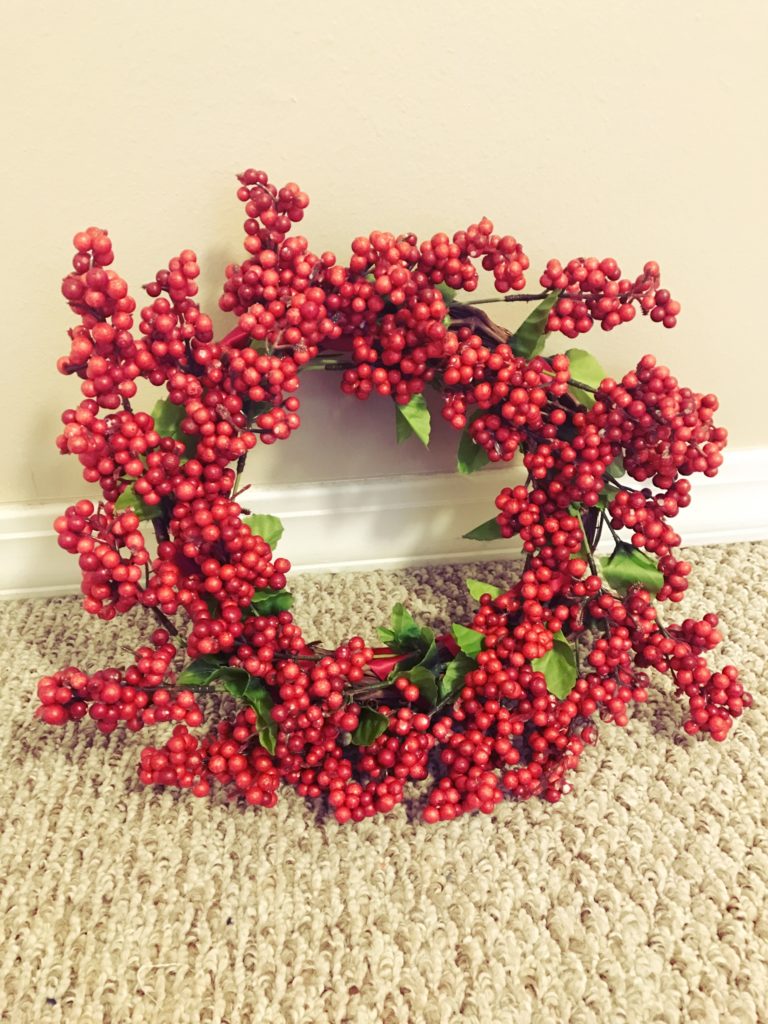 Supplies:
An old twig wreath (or a foam wreath form)
7 fake holly berry stocks (you can substitute for real ones)
Scissors
Wire cutters
Twine
Hot glue gun (optional)
You can get all of these supplies at a thrift store, the dollar store or you're nearest craft store.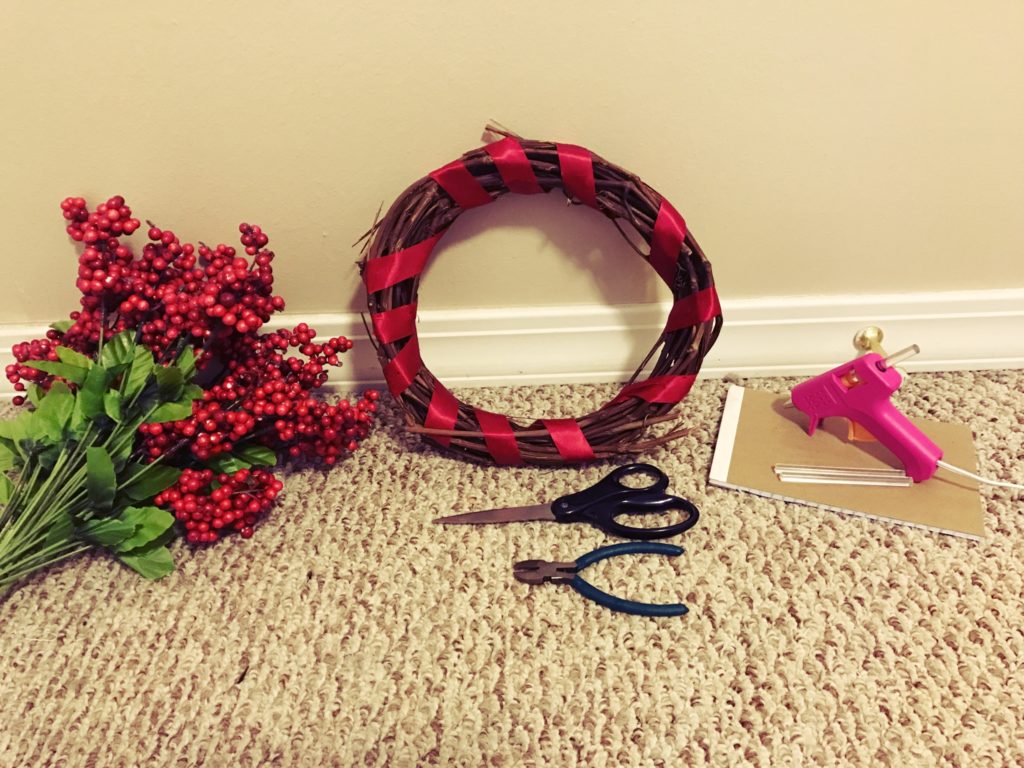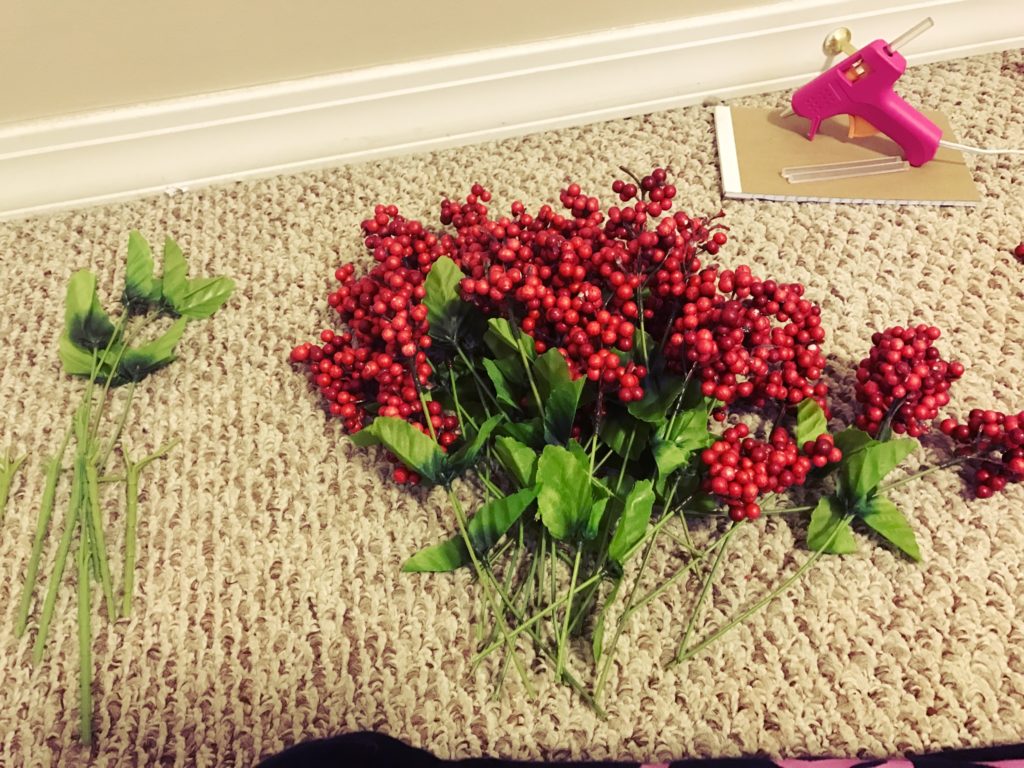 The first thing that I did was cut off the long bottoms of the fake berry stocks and because they are fake berries, I needed to use wire cutters. I used the scissors first to peel back the plastic and then the wire cutters to detach the individual berry branches from the bunch.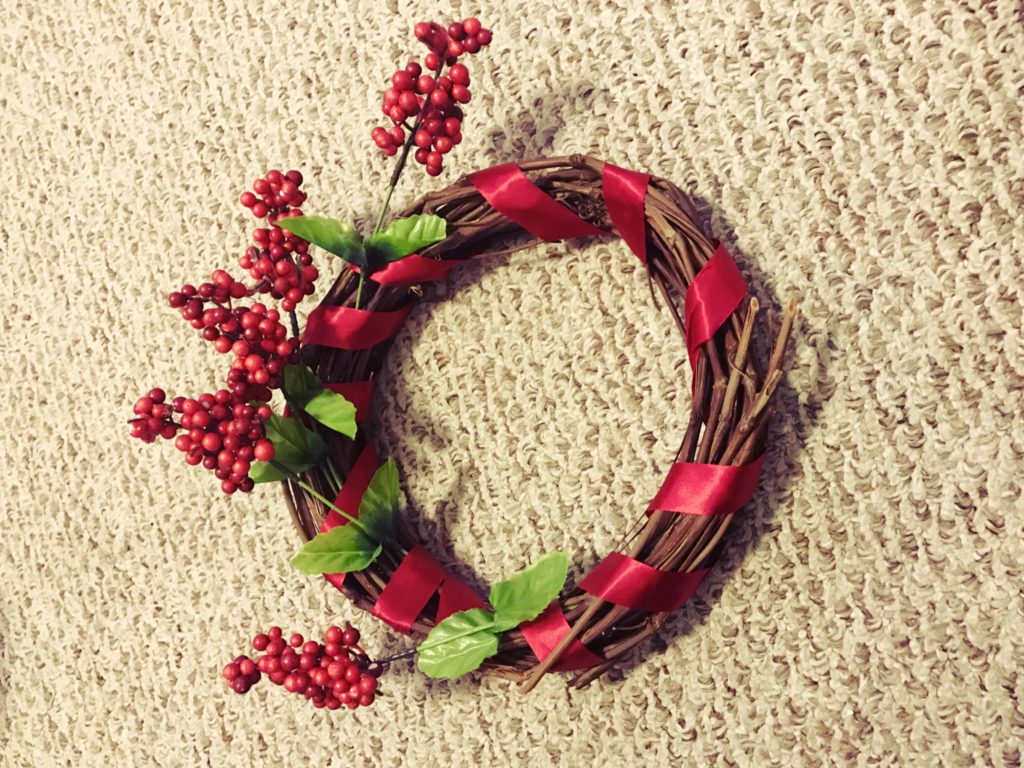 After I finished cutting the branches, I arranged the berries into the twig wreath so that they were spread out. My wreath already came with ribbon around it so I decided to leave it because it helped keep the twigs together and I liked the ribbon color because it matched my berry branches.
If the stems were too long on some of the berry branches, I just folded the ends and put them in the wreath and it actually would hold better. If you have a wreath like mine and the berry branches seem to keep falling out, you can use the folding trick or you can use a bit of hot glue to secure some of the looser branches. If you are using a foam wreath form, then you probably won't have this issue.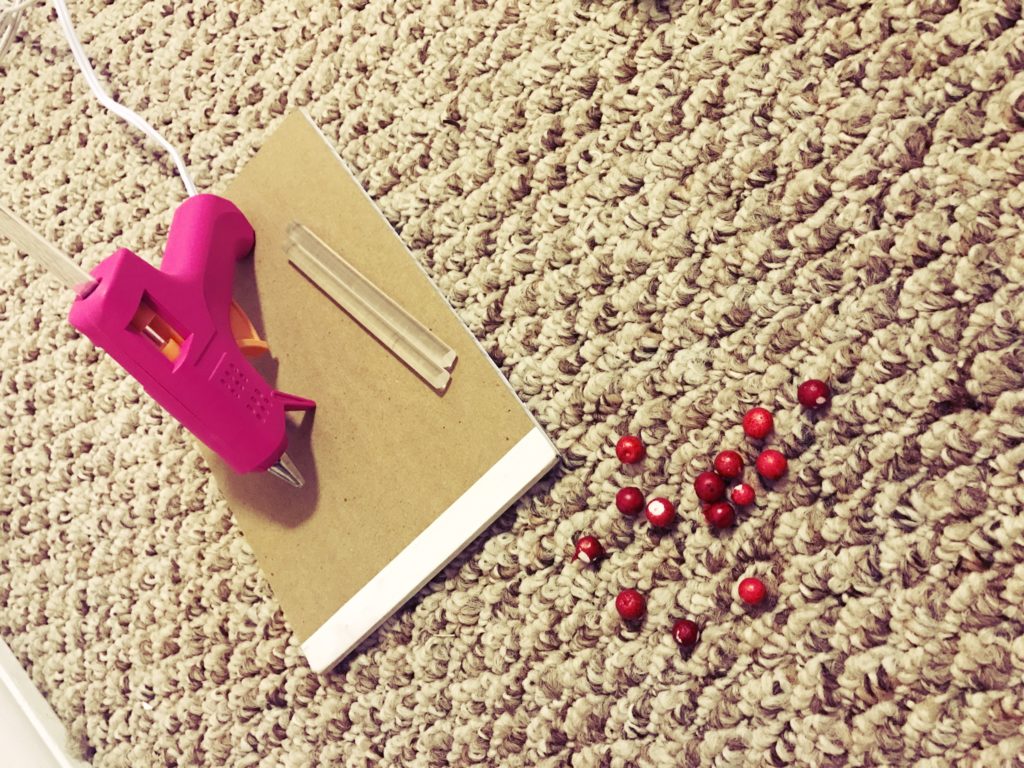 Don't worry if some of the berries fall off in the process, you can either toss the loose berries away, or if you have a hot glue gun or even super glue, then you can glue those berries back on.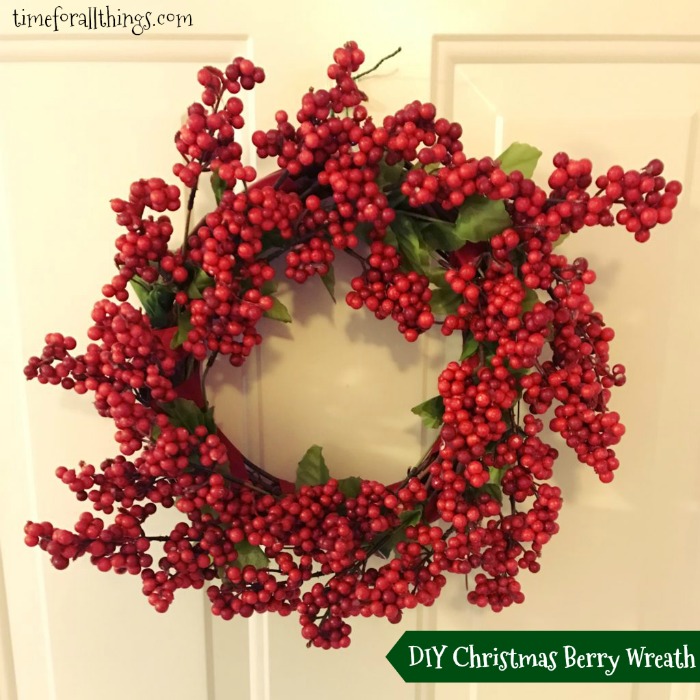 When it's done you can use some twine and hang it almost anywhere in your home but traditionally it is hung on your door. I have it hanging on the inside of my door and it really brings some Christmas spirit into my little apartment. I prefer to hang this wreath on the inside because where I live it gets very, very windy and I know that the berries would get blown away!
This craft was really fun and I hope you have fun with it too!
Check out The Shopping Duck for Day 4 of 30 Days of Christmas! And remember, you can get all of the links to all of our posts on the initial 30 days of Christmas post on both of our pages!