Christmas time is near! You might be thinking about your tree and where to put it, you're thinking about the ornaments and where they're stored and then you think, hmmm, maybe I want to try something different this year. Maybe you want some new ornaments and maybe you want to give your Christmas a "theme"! So for today's post I wanted to give you all some ideas of what themes you could incorporate for your Christmas this year!
My family are really big Harry Potter fans so I looked up some ideas for a Harry Potter themed Christmas!:
This Harry Potter Christmas tree is to die for! This picture can give you tons of ideas of how you would dress your own tree at home! You can see a "Ron's sweater" ornament, a Sorting Hat topper, an owl, a deathly hallows symbol, etc.! You can also add all of the house colors especially if your family are all in different houses!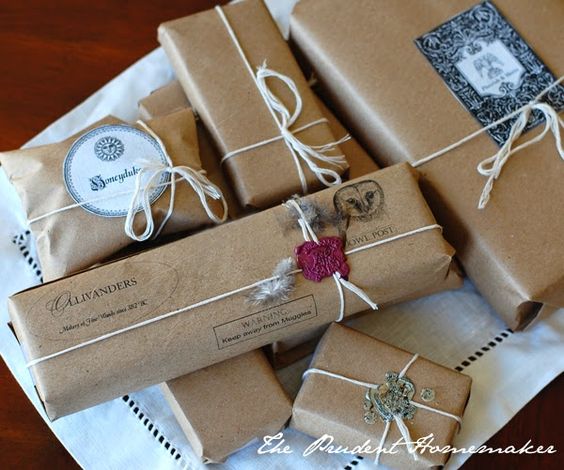 These perfectly wrapped presents look exactly like the packages received in Harry Potter! They would be a great way to wrap presents and still stay in theme! It might also say you some money on fancy wrapping paper!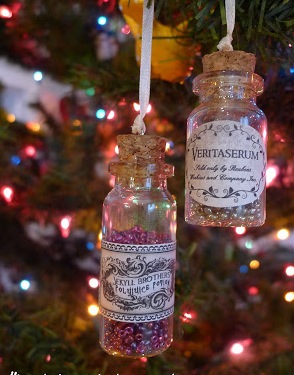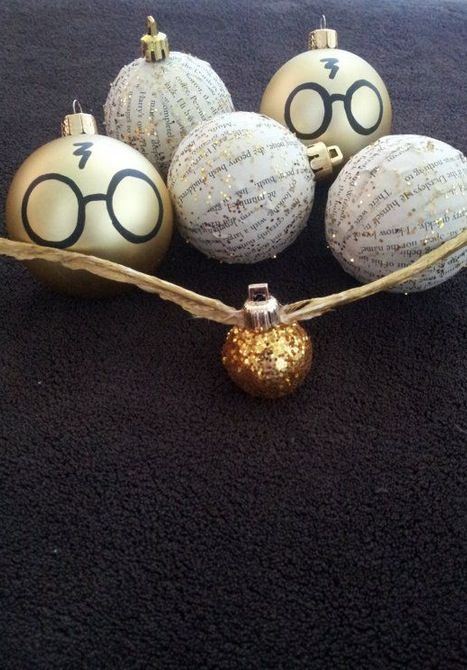 These potion ornaments, glasses and scar ornaments and golden snitch ornaments are so cute and would be a great addition to your HP tree!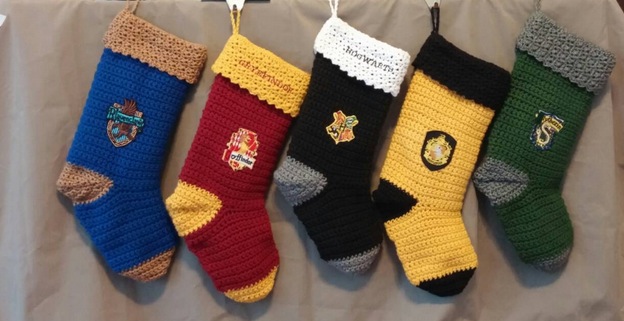 These Hogwarts stockings are so cute! You can have everyone in the family visit Pottermore and to take the test to see which of the 4 houses they belong and then get a stocking in their house colors!
Another Christmas theme that I came across is a Grinch Christmas! I saw some ideas on Pinterest and I must share!
This Christmas tree is so cool! Having the Grinch's rear end stick out from the tree is a really cute touch that I'm sure everyone will be impressed with!
This wreath looks super fun and super easy! Anyone could make this wreath for their door and let everyone know how much you love the Grinch!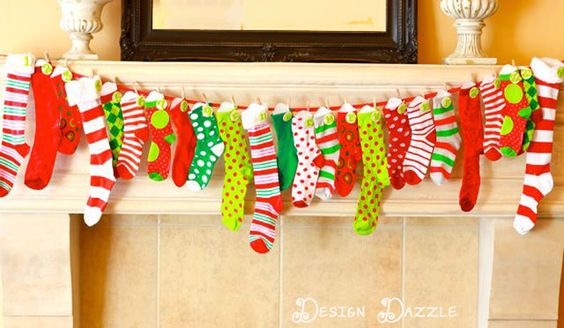 I love this stockings idea! It is right from the book and movies and is such a fun and different way to hang stockings!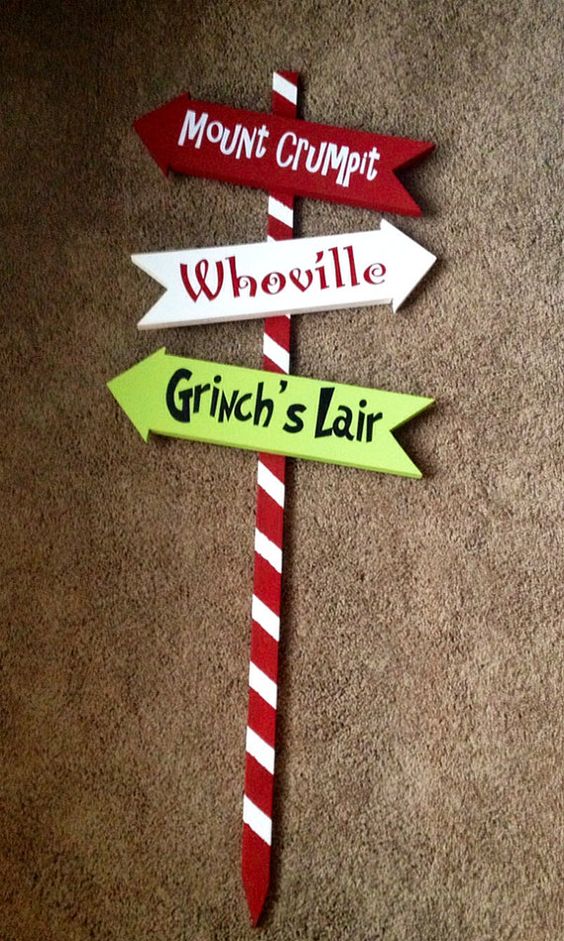 This sign is really cute and a perfect decoration for this Grinch theme!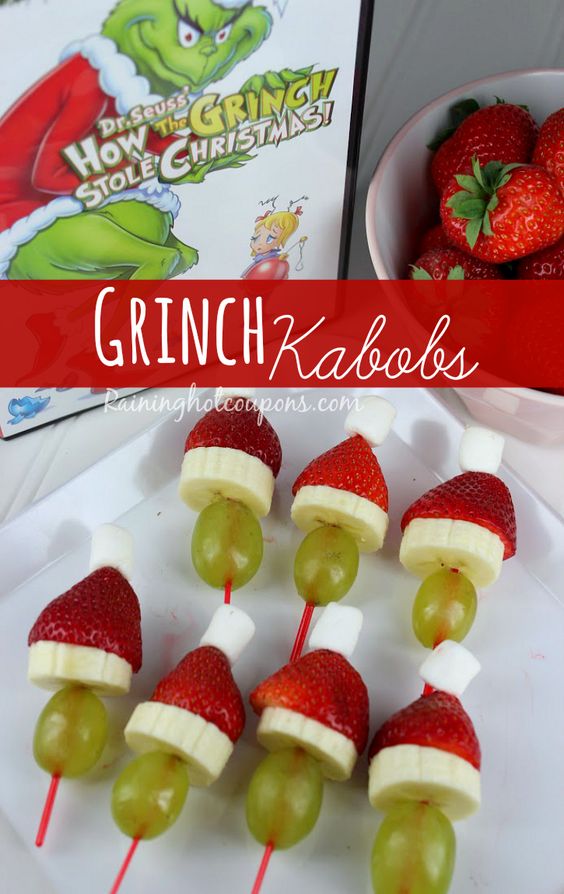 This snack is so cute and would be perfect for a Grinch themed Christmas party!
For the last theme that I will share is probably one of my favorites! A classic Santa themed Christmas! We do this theme in our home often and it's a fun theme to work with for Christmas. Here are just a few ideas of what you could do: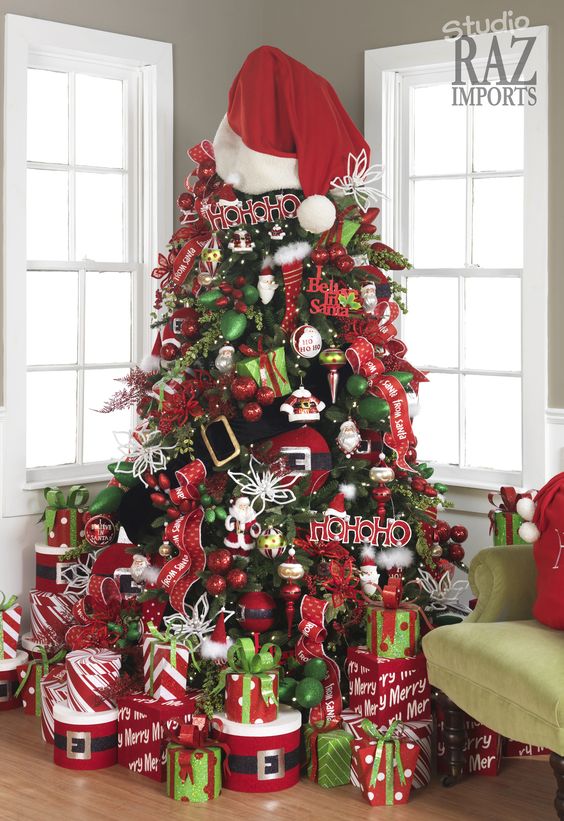 This tree is crazy but it's super cute! I love the Santa hat topper, the "HoHoHo" ornaments and the belt that comes across the tree!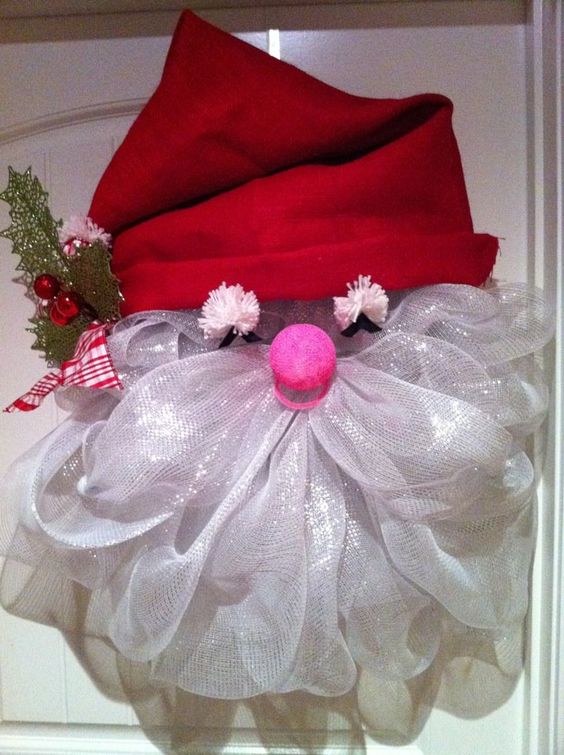 This Santa wreath is so cute and is something I would want to make myself!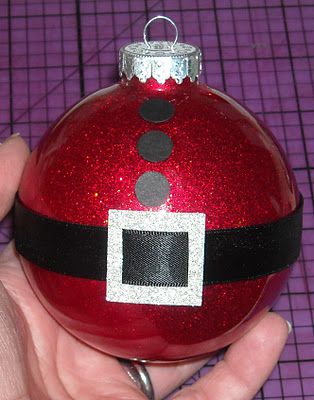 This Santa ornament is perfect for a Santa theme and looks super easy to make!
I hope you like these ideas and use them in your own home this Christmas season!