#ApalusBrush
I received the Apalus Straightening Brush in exchange for my honest review and this product is amazing! I love it! This product is a straightener and a brush in one. I have been using straighteners since I was in high school and I have to say this one is one of the best ones I now own! It is fast and super easy to use and the package is $29.99 (discounted from $39.99) on Amazon!
The package includes:
The Apalus Straightening Brush
A heat resistant glove
Hair clips
A carrying case
A how-to-use manual
The Apalus Brush has a fast heat up: 1 minute heat up to 180 degrees F, 3 minutes heat up to max of 450 degrees F.
Before using the brush make sure that you have dried and combed through your hair; extreme heat and knots are not a good combination so make sure that you don't use the brush as your primary method for combing through your hair.
My hair is already naturally pretty straight, so using the Apalus Brush takes me almost no time at all to get my hair pin straight! And unlike most straighteners, the Apalus Brush has bristles so after you use it you don't have a "flat iron" look to your hair.
The Apalus Straightening Brush comes in Teal and Pink! Here are pictures of the brush in teal: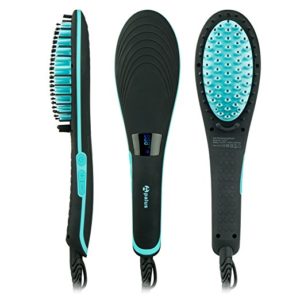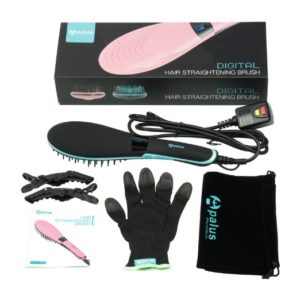 I highly recommend this brush! Here is the Amazon link to purchase the Apalus Straightening Brush right now!!