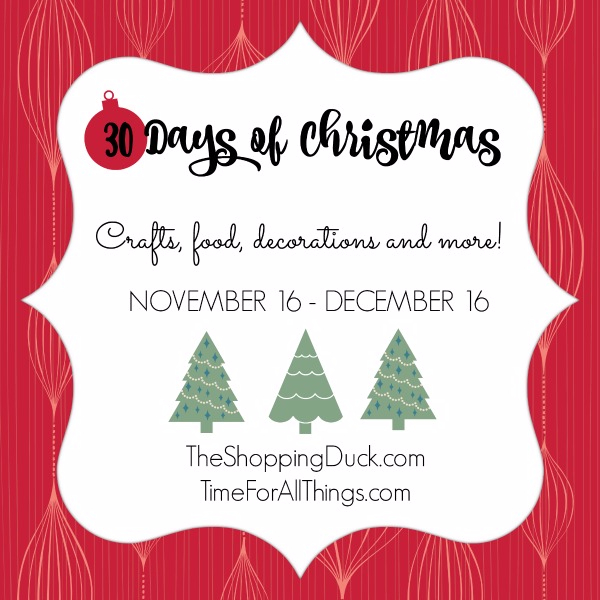 Who's pumped for Christmas?! I know I am! I am usually not this pumped about Christmas before Thanksgiving but thanks to The Shopping Duck we will be collaborating on 30 Days of Christmas! Everyday from November 16th to December 16th, we will be taking turns posting crafts, decorations, or holiday treats perfect for the Christmas season. This 30 Days of Christmas post will be updated daily with links to all of the posts! Merry Christmas!
Day 1- DIY Holiday Vase Decor: This decoration is really easy to make and you can get all the items you need for cheap!
Day 2- Easy DIY Painted Glass Ornaments: These are so easy to make and they are fun for kids too! Use them to decorate a tree or wreath.
Day 3- DIY Christmas Berry Wreath: This wreath is really easy, cheap and is a great decoration to have in your home.
Day 4- Easy DIY No Sew Pillows: These are so easy to make! Any piece of material will work to give your house a holiday flair.
Day 5- Holiday Storage and Organization Tips: Some great tips about how to keep organized for this Holiday season!