Welcome to the 1st day of our 30 Days of Christmas post! I want to thank The Shopping Duck again for this amazing collab idea for this Christmas season. We hope that we can give you some great ideas and tips for this upcoming and future Christmases!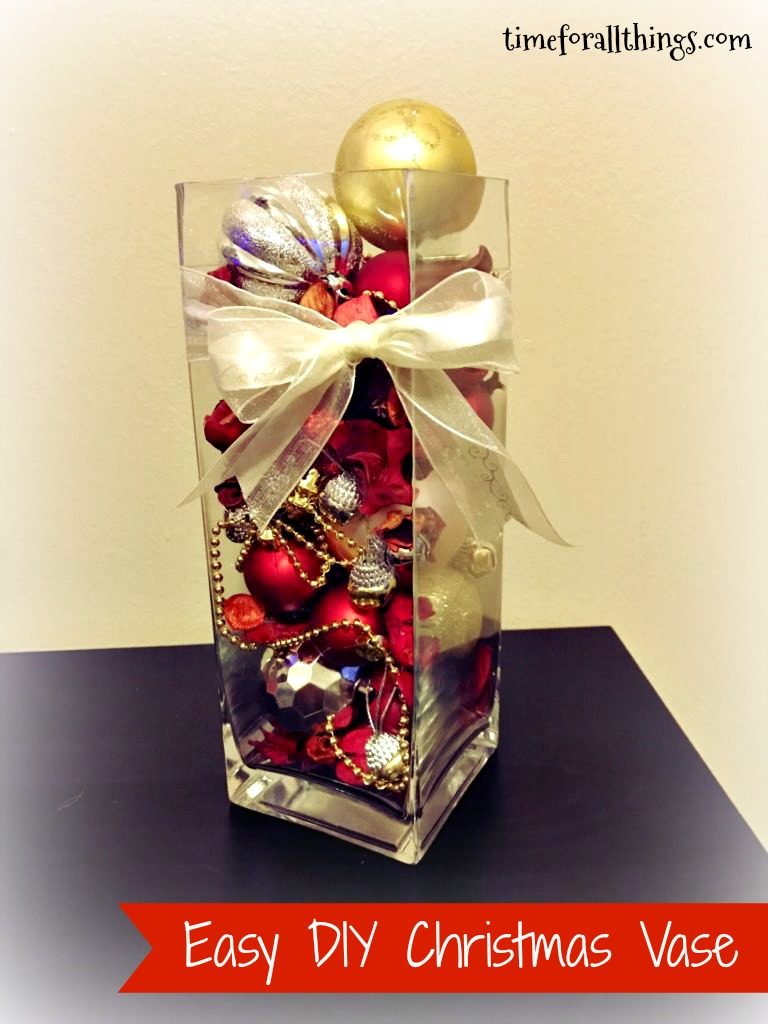 The first idea of a Christmas decor craft that I had was to do one of those super cute vases with ornaments and such in it that you see all over the place! But, since I am a married college student with a new puppy, I have a pretty tight budget. I thought that there would be no way that I could make something so cute on such a restricted spending limit.
I was wrong!
I first hit up a thrift store near me called Deseret Industries. Thrift stores are great for finding items in great condition for really cheap prices. After my trip to DI, I headed over to the dollar store near me. Another great place where you can find cute materials in good condition for cheap prices.
After both stores, I had everything that I needed to do this Christmas decoration!
The materials I purchased are as follows:
Vase
Red, silver and gold ornaments (some individual some on a string of beads)
Silver bells
Potpourri
Ribbon
Just so you know, every item I bought was $1.00 or less!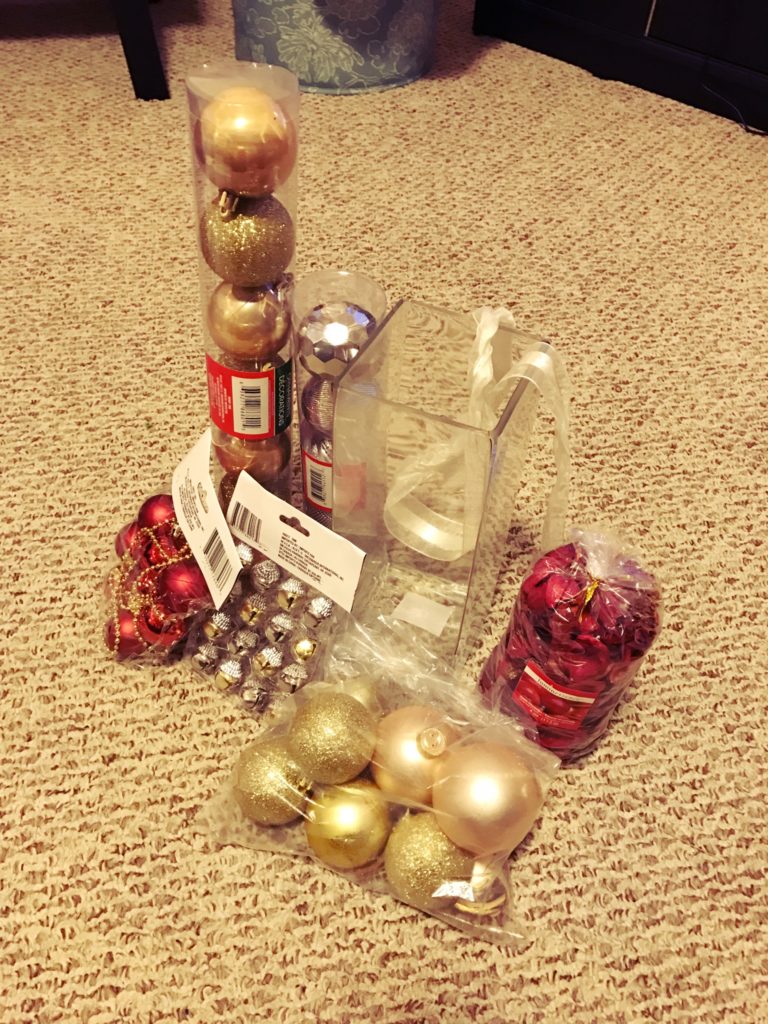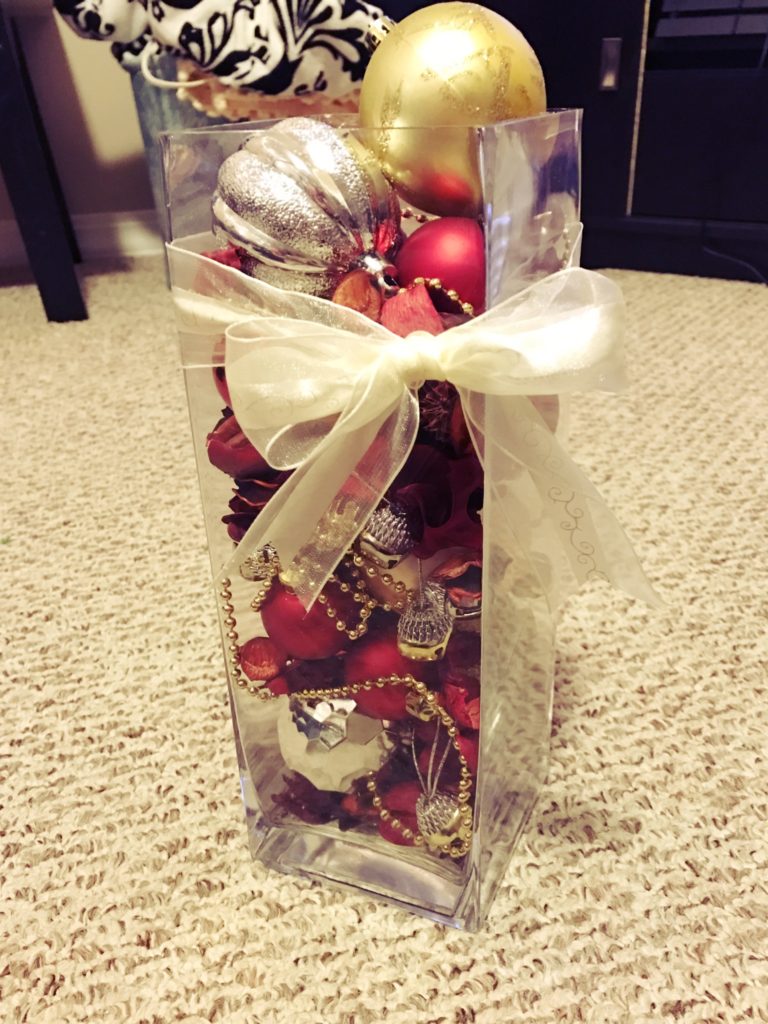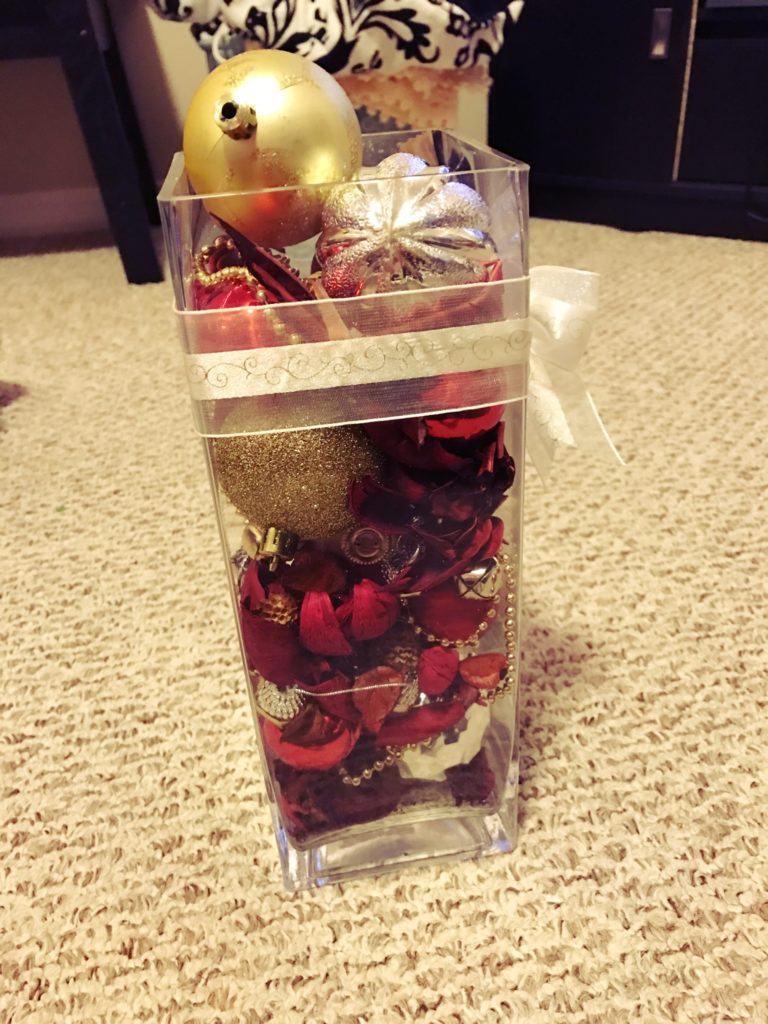 This craft is super quick and simple and all it takes is some of your own imagination and creativity. I used red, silver and gold as my colors, but you can use any colors that you can find ornaments in, which is pretty much any color you can think of. You can use any shape of vase: tall, short, round, or square. Instead of potpourri, you can use scented pinecones or just regular pinecones that you find on the ground (another money saver). The list goes on and on to as far as your imagination can reach.
If you have any leftovers, which you might unless you do multiple vases, you can use the materials for other crafts and you can use the ornaments for your Christmas tree!
Stay tuned for more Christmas fun tomorrow with The Shopping Duck!